GirlsGoneSporty - Empower portable pilates review
The PilatesStick Home Workout Equipment Review
The PilatesStick is a piece of resistance equipment for the home workout. It simulates many exercises and adds interesting resistance potential to Pilates mat and other exercises.
Update:This product is unavailable as of 2015 in the United States.
PilatesStick Set Up
The PilatesStick package includes:
A bar
A stretchy band called a sylastix
Padded hand straps that are adjustable
Foot loops
A long mat
A carrying bag
Each end of the sylastix clips to each end of the bar and the middle gets closed in a door jamb, held in place by a foam anchor. It's a neat package and it seems well made -- for home use, not heavy-duty studio use.
Finally, so that you can actually exercise, there are two DVDs, beginner and intermediate, and a reminder poster with 12 exercises.
Do You Have a Place for the PilatesStick?
You are going to be putting serious pressure on a door in your house. The PilatesStick did not cause any damage to a hollow core, freshly painted door.The selection of which door to use is important. You need a big enough area to work out in for exercises performed lying down, at least eight feet. You will also need at least 3 feet on either side of you. Look for a minimum 8x3 foot spot next to a door, with no walls or furniture in the way.
In one video, the model does her workout attached to glass-paned french doors, but that brings up a concern of breaking glass with the stick or metal pieces. You also need to be able to lock the door so nobody opens it while you are using the PilatesStick.
So take a realistic assessment of your home and see if you have an appropriate door to attach the PilatesStick to. Yes? Good. The actual set up is not hard and there are instructions on the DVDs and online.
Extras
There is a center door assembly that can be purchased. It lets you center the stick with a strap that wraps around the door from top to bottom. It can be difficult to get tight enough and may slip a few inches during the workout.The center assembly has the benefit of having a gizmo you clip the sylastix into that slides along the door strap and lets you adjust the height of the stick easily. PilatesStick also sells a ballet bar and a wall mount you can permanently attach the whole apparatus to. That's not a bad solution if you have space.
Working Out With the PilatesStick
As traditional Pilates equipment goes, the PilatesStick is closest to the tower. Many exercises, tower, and others, can be done with the PilatesStick. It offers lots of possibilities and works very smoothly. It doesn't feel cheap. The sylastix does not have strong tension, but a light resistance workout is fine.
If you're a beginner and not familiar with the Pilates tower is or what Pilates exercises are like, the PilatesStick isn't for you, yet. The beginner DVD does not provide sufficient Pilates instruction for a beginner.
The PilatesStick Beginner Exercise DVD
Susanna Catrone, who works a lot with Winsor Pilates (Mari Winsor endorses PilatesStick), is beautiful as the model in both beginner and advanced PiatesStick DVDs. She demonstrates everything with fabulous form. However, I found the DVDs to be a little uneven in their presentation of the workouts.
The beginner PilatesStick DVD has beginner-appropriate exercises, but there are almost no cues about how to do Pilates. The cues for changing exercises were also not very clear. You need to have the fundamentals already under your belt, a basic familiarity with Pilates terms, and at least Pilates mat exercise experience.
The PilatesStick Advanced Exercise DVD
The advanced PilatesStick workout is really good. The workout has great flow, it gets every part of the body, it's challenging, and unlike many Pilates DVDs, the workout is long enough.
But, the way the workout is filmed, you can't see where Susanna is relative to the door. I had some trouble following the positioning and adjusting my distance from the door. That is something you can figure out for yourself over time, but it would be nice not to have to fumble through. Overall, a few more instructions in terms of mechanics and exercise cues would have been good, but I can definitely recommend the workout.
Bottom Line
If you have enough experience with Pilates to do the workouts properly and cue yourself, and you have the right place in your home to attach the equipment, and you can afford it, PilatesStick is pretty cool.
Video: Gymstick Original Workout 1
The PilatesStick Home Workout Equipment Review images
2019 year - The PilatesStick Home Workout Equipment Review pictures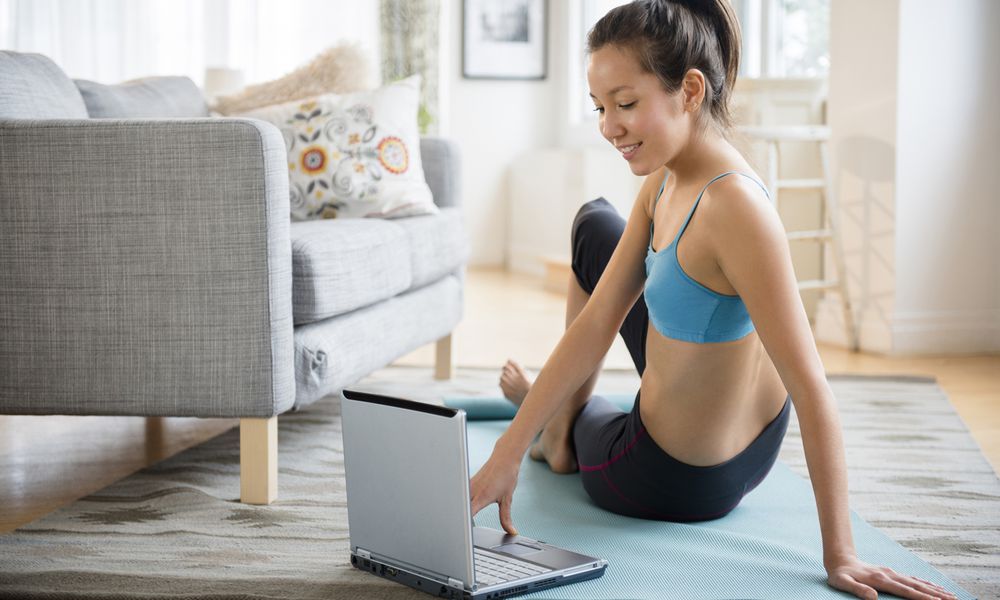 The PilatesStick Home Workout Equipment Review forecast photo
The PilatesStick Home Workout Equipment Review foto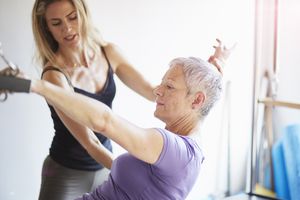 The PilatesStick Home Workout Equipment Review new foto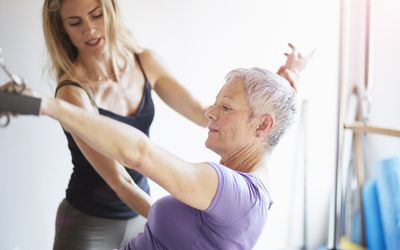 picture The PilatesStick Home Workout Equipment Review
Watch The PilatesStick Home Workout Equipment Review video
Communication on this topic: The PilatesStick Home Workout Equipment Review, the-pilatesstick-home-workout-equipment-review/ , the-pilatesstick-home-workout-equipment-review/
Related News
Paul Smith Mainline: AW13 Collection
5 Happy Things: Unlikely Animal Friendships Edition
How to Safely Kill an Enderman in Minecraft
Popular New York Raclette restaraunt
ABCs of Asthma Medicines
How to Eat Cheese on a Diet
Taking the Hysteria Out of Hysterectomy
How to Make Microwaveable Rice Krispies Treats
Nutritional Fixes For Common Painful Ailments
Miranda Kerr is Back to Showing Her Boobs in New WonderbraCampaign
The one move workout
Counseling For Your Kid
Preventing Breast Cancer With Drug Therapy
Templatetalk:Rcu
Meet MeEm: The fashion editor's go-to brand for trousers that flatter
Date: 03.12.2018, 20:24 / Views: 45263
---